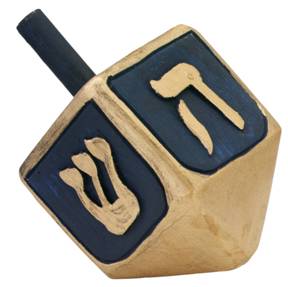 BOCA RATON, FL (BocaNewsNow.com) — Proving that varied religions can peacefully co-exist — at least in Boca Raton — the Chabads of Central, East and West Boca are preparing to host a huge Chanukah celebration while others are celebrating Christmas. You could call it effective time management.
At any rate, here is the media release:
//Taking place at Sanborn Square – just South of Mizner Park in Boca Raton – on Sunday, December 25, 2011 from 3 to 8pm, the event will provide the Jewish community of South Florida a place to celebrate with one another for the holiday.
"Chanukah is a time when people want to come out and celebrate the great miracle of Jewish survival," said Rabbi Ruvi New, Spiritual Director at the Chabad of East Boca. "Through public Menorah lightings all over the world, Chabad is at the forefront of bringing people together in joy and in unity."
The event will include a performance by celebrated and extremely popular Los Angeles, CA-based band 8th Day, which has had its YouTube video watched by just under one million people; a traditional grand menorah lighting; kids' rides, games and activities; vendors; raffle prizes; and food and drinks.
This will be the seventh year for the Boca Raton Chanukah Festival and its featured menorah lighting. In past years, residents of South Florida have joined with politicians, local corporations and dignitaries to celebrate the Jewish holiday. More than 2,000 attendees are expected to attend this year's event, which is free to the public. (Reserved seating for the concert is available at a nominal cost. Visit www.chabadofbocaraton.com to reserve a seat.//
----------------------------------------
LYFT PROMO CODE
--------------------------------------
Use our Lyft promo code BNN123 for substantial discounts for your first Lyft rides. Enter the code in your app, or
 just click here
.
---------------------------
ABOUT BOCANEWSNOW.COM
-----------------------
BocaNewsNow.com is the leading hyper-local news website based in and serving Boca Raton, Florida and South Palm Beach County.
Our pages have been visited millions of times over our five year history of reporting, providing opinion and snark.
This is not a "mug shot" website. Arrest reports and mugshots are provided by law enforcement officials under Florida Statute. While we review all requests for removal, we are not obligated to remove reports that are a part of the public record.

When removal is appropriate, we do so at no charge. We do not accept payment for mugshot or arrest report deletion.

We remind our readers that an arrest is an accusation. Guilt or innocence is determined in a court of law. Email us at news (at) bocanewsnow.com or telephone 561-419-9520.

All Content Copyright © 2017 MetroDesk Media, LLC. All Rights Reserved.